Fear
Conference by the "Freiburg working group for literature and psychoanalysis" from January 26-27, 2018
Freiburg, Jan 16, 2018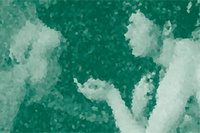 Fear is an overwhelming, threatening emotion that can lead to irrational behavior. Psychoanalysis approaches it from various perspectives. In literature, fear-generating aesthetic strategies have been used since antiquity. During this conference, the "Freiburg working group for literature and psychoanalysis" will examine the issue of how fear and its resistance have shaped literary form. If fear was the "core symptom of neurosis" for Sigmund Freud and was considered by some other authors to be a basic condition of human existence, does it necessarily have to be understood as not just one of many subjects, but as one of its essential attributes?
What: Conference


When: January 26, 2018, 2:15pm until January 27, 2018, 6:30pm


Where:
Bürgerhaus am Seepark
Gerhart-Hauptmann-Straße 1
79110 Freiburg


Journalists are warmly welcome to attend.


Host: Freiburg working group for literature and psychoanalysis e.V. in the Department of German at the University of Freiburg


Contact information and registration: Dr. Astrid Lange-Kirchheim
The lecture will be held in German.