Rocking Islam
Conference on young Muslim culture from September 27-29, 2018, including a performance on September 28, 2018
Freiburg, Sep 18, 2018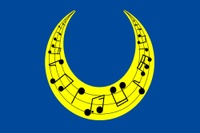 Photo: Zentrum für Populäre Kultur und Musik
Many Muslim youth use forms of popular culture such as fashion, music and social media to speak out against traditional constraints and to voice criticism about their lack of participation and visibility in society. The international conference "Rocking Islam" deals with the question of how hip-hop in particular shapes the identity of young Muslims. Part of the event is a performance by the artist DJ Arshia Fatima Haq from Los Angeles, CA and the artist DJ Ramin from Leipzig.
Contact information: Dr. Fatma Sagir


Conference registration is required, but not for the performance.


The event is free of admission.


The event will be held in English.