Surprising Science:
University of Freiburg Presents New Science Portal
Freiburg, Apr 21, 2011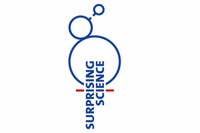 In addition to reports on individual research projects from various disciplines, journalists and representatives from political and social organizations will find special information packages on selected themes. From analysis of dust particles in the atmosphere to research on aging or language changes brought about by social media: The specials on Surprising Science illustrate how researchers at the University of Freiburg are examining topics with great relevance for our society from diverse perspectives.
Media representatives can follow Surprising Science by RSS feed, electronic mailing list, or Twitter to receive notice as soon as new content is posted on the site.