Institute to Mark Anniversary
Cultural Anthropology and European Ethnology presents ceremony and exhibition on 16 November 2017
Freiburg, Nov 02, 2017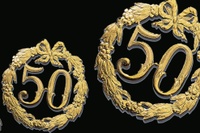 Source: Institute of Cultural Anthropology and European Ethnology
The Institute of Cultural Anthropology and European Ethnology, formerly known as the Institute of European Ethnology, is holding a ceremony to mark the 50th anniversary of its founding. To commemorate the occasion, Prof. Dr. Silke Göttsch-Elten from the University of Kiel will give a lecture titled "Vom Risiko ein Volkskundler zu sein! Oder: Fachidentität als longlife doing" ("On the Risk of Being a Folklorist! Or: Professional Identity as a Lifelong Process"). After the lecture visitors can browse an exhibition on the history of the institute and the field, and in the evening a DJ will put on music.
What: Ceremony and exhibition


When: 16 Nov. 2017, 4:30 p.m.


Where:
Collegiate Building I
Platz der Universität 3
79098 Freiburg


The event is open to the public.


Contact information: Dr. Sarah May, +49 (0)761 203 97623


Registration is not necessary.


Attendance is free of charge.


The lecture will be held in German.