Ready for the New Semester
The web portal of the Student Service Center (Service Center Studium) now has a new design and offers new services to students.
Freiburg, Apr 18, 2018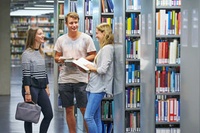 Photo: Harald Neumann
When is the deadline for registration? What degree programs are there in English? And what do I do if I want to change my major? The Student Service Center provides an online portal with all the information you need for studying at the University – now with a few new added features.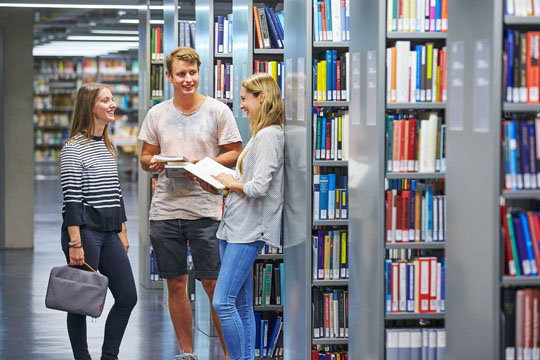 Photo: Harald Neumann
The newly designed Student Service Center's web portal for students is being launched just in time for the new Summer Semester 2018. Students can now access all the information they need for studying at the University more quickly and can also search for more specific information. The information and links on the web portal range from who to go to for academic (and other kinds of) advice, where to get applications, how to access services for students, all the way to how to get information about classes. Students can also find information about different events on campus. The portal is now easier to use, also on mobile devices, and thanks to its migration to a more modern technical platform, it can be loaded much faster, while also making data management more secure. Some departments have already made module handbooks available online, and more are expected to follow soon. In another new feature, students can now also contact the University's central hotline on WhatsApp.
Student Serve Center (Service Center Studium)